Many thanks for showing an interest in my Facebook post.
Basically, I receive both my gas and Electricity via an energy company called Bulb, and have done for over 12 months.
There's every chance you haven't heard of them as they don't show on the comparison websites.
They are super cheap and also use green energy, so as well as saving money, you're doing your bit for the environment too.

So I guess you're wondering how you can effectively get your energy for free.
Well, once you've signed up (it literally takes 2 minutes) they give you a referral link and you can earn £50 for each new customer you recommend. If you spend £50 per month on energy you only need to refer 1 customer per month, if you spend £100 per month you'd need to refer 2 customers, etc. Of course, you can refer more and earn even more. That's how I'm in credit so much.
You also receive a £50 credit just for signing up, so straight away you are £50 in pocket.
Now you may think how do you refer new customers? You can start by recommending Bulb to family and friends, when you tell them they can save money and earn £50 straight away most sign up. Remember you and your friend will receive a £50 credit when they sign up. So it's win-win.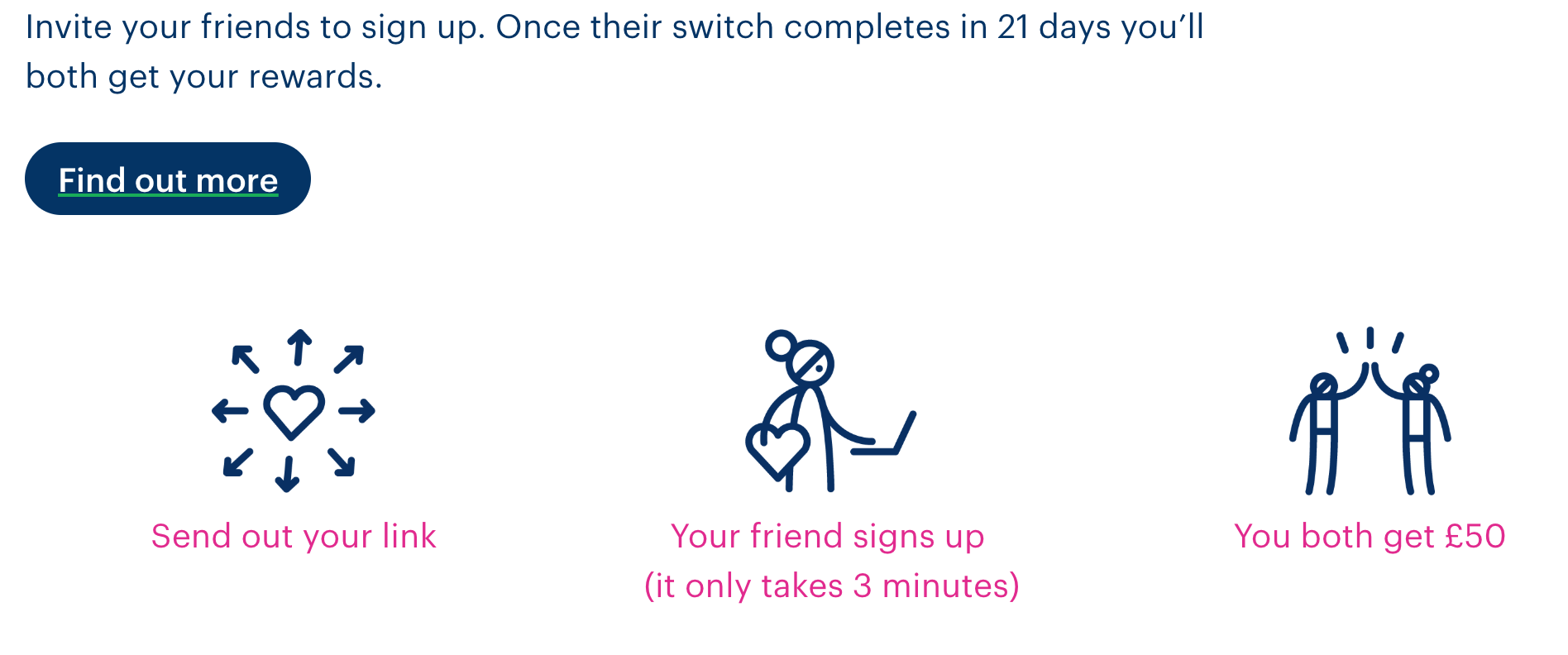 Once you have recommended Bulb to your friends simply make a Facebook post like I did. You are free to copy my post and edit it to suit. Then simply send a message like this one to anyone who shows an interest, again, feel free to copy this message.
Feel free to check Bulb out via my referral link, you will probably find they are cheaper than your current energy supplier and they are way cheaper than the top 6 big companies, and it will take you 30 seconds to get a quote and 2 minutes to sign up. They take care of everything and you don't have to let your old supplier know you're moving.
Then once you get signed up simply use the referral link they give you to start generating £50 credits, keep working at getting referrals and you should earn enough to get your energy free.
Here's my link.
https://bulb.co.uk/refer/philip7034
No doubt you are skeptical, most people are, I get that. So feel free to do some research online, you can start here by checking out uSwitch's opinion. Just make sure you use this link when you sign up so we both get a £50 credit. 

You can also let me know if you have any questions.
Good luck!